Vertical multi-stage pumps are vertical pipeline booster centrifugal pumps with standard vertical motors and assembled mechanical seals. The multistage impellers are connected in series with the inlet and outlet on the same level. It is an ideal solution for low flow rates at high pressures. Commonly used in water supply and water treatment industry.
Maximum Flow: 260 m3/h
Maximum Head: 336 m
Material: Cast iron/Stainless Steel
AOBL vertical multi stage pumps are a powerful solution to the need for low flow and high head pumps. Normally vertical multi-stage pumps can only convey non-corrosive clean liquids such as clear water. We also offer a range that can convey mildly corrosive liquids to meet your industrial needs.
Features
Reduced operating costs
Modular construction with many options
Low noise level
Continuous duty, efficient design
Heavy-duty cast motor mounts ensure proper motor alignment
Cartridge style mechanical seals – easy to replace without disassembling the pump
Easily retrofitted in existing and new installations, reducing valuable downtime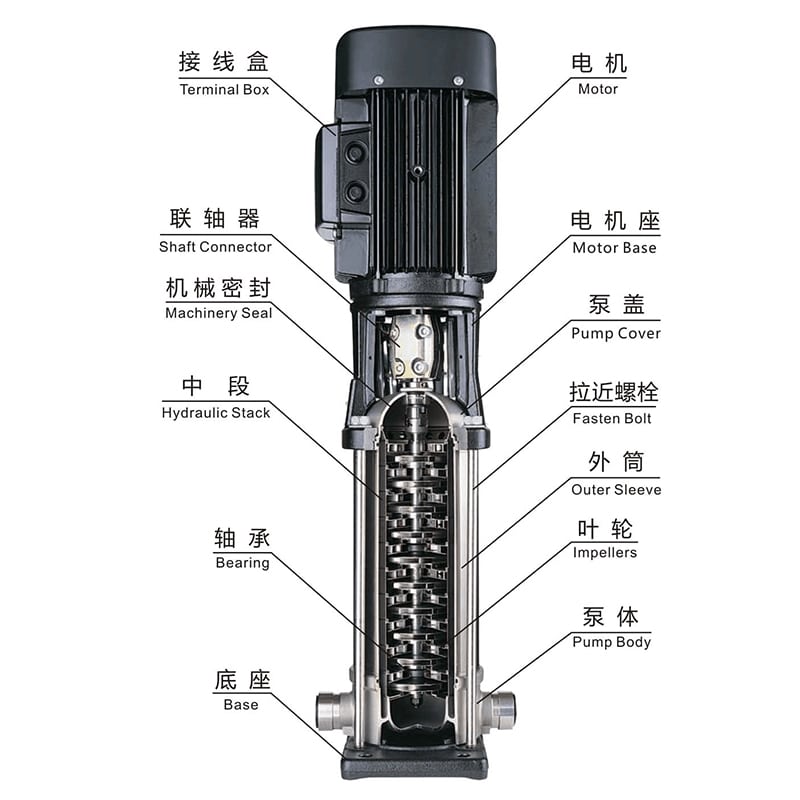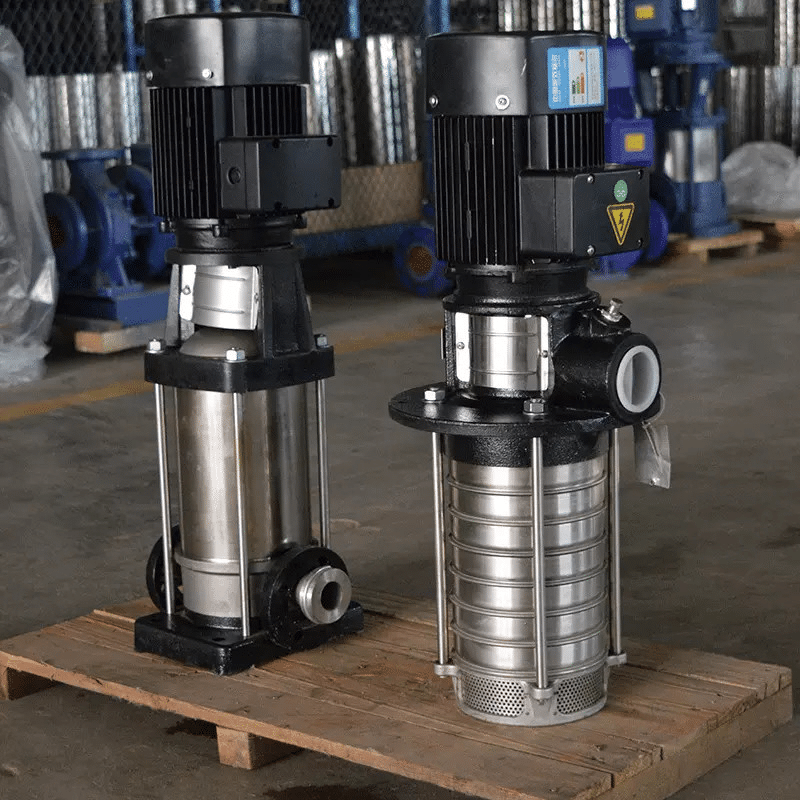 Applications
Industrial liquid transportation: circulating cooling water, water supply and drainage system, air-conditioning system, boiler water supply, machine tools, etc. to transport industrial water.
Water supply: water plant transportation, high-rise building pressure boosting system.
Water treatment: reverse osmosis system, water treatment system Of swimming pools.
Irrigation: farmland irrigation, sprinkler irrigation, drip irrigation.
| | |
| --- | --- |
| Brand | AOBL |
| Maximum flow | 0.7 m3/h – 260 m3/h |
| Maximum head | 0.4 m – 336 m |
| Motor power | 0.37 kW – 110 kW |
| Medium temperature | -20℃ – 180℃ |
| Optional material | Cast iron/Stainless Steel |
Technical Parameters